Aquatic therapy helps people with a wide range of disorders requiring rehabilitation.
The warmth, buoyancy, and resistive property of water can help reduce pain and stiffness, maintain flexibility and enhance functional mobility.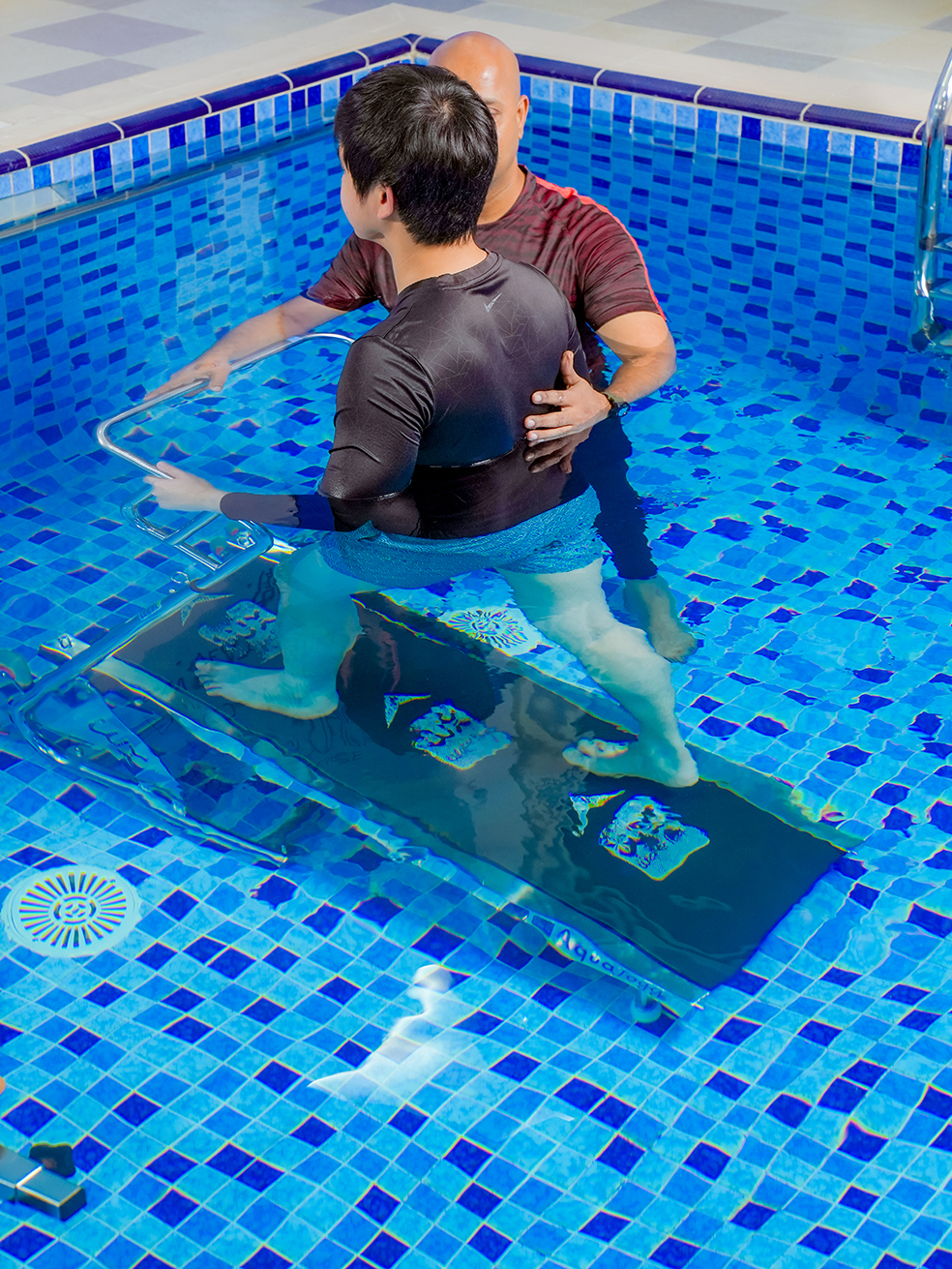 Benefits of Aquatic Therapy
Aquatic exercises can help with early weight bearing, balance training, flexibility, as well as strengthening the core back muscles and improving gait, morover; the physical properties of warm water have many therapeutic benefits.
Easy on the Joints
Buoyancy decreases weight bearing that impacts on the joints, allowing you to perform exercises that may be difficult to do on the ground.
Improves balance
The pressure of water combined with buoyancy supports the body, allowing you to focus on increasing your balance without the fear of falling
Less Pain
Warm water helps reduce pain by relaxing muscles and increasing blood flow.
Increase in muscle strength  
Water is more resistive than air, which gives weakened muscles the opportunity to gain strength, with micromassage
Conditions That May Benefit from Aquatic Therapy
Exercising in a pool without full body weight bearing can help you ease into activity and start rehabilitation earlier after an injury or surgery. This enhances athletes to maintain their level of competency
Why only Revital Rehabilitation Hospital?
Get expert aquatic therapy and physical plan prepared for your specific needs at Revital Rehabilitation Hospital. You may count on us in gaining your strength and mobility. Our skilled, competent, friendly and courteous team will always be there to serve you better. Our compassionate and inspiring therapists help you achieve your goals for a pain-free healthy life.